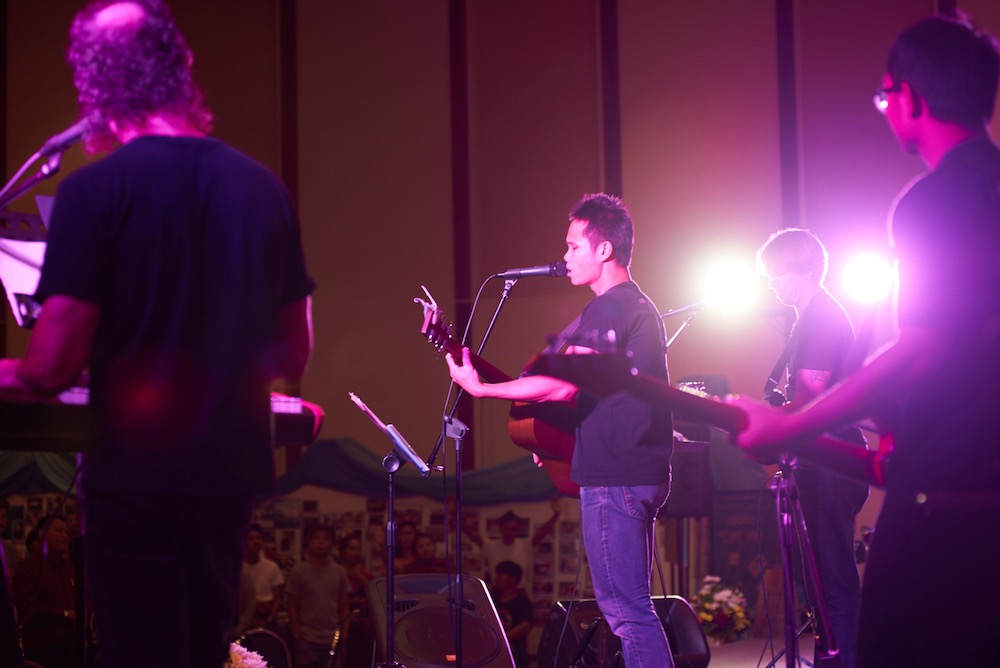 Vision Statement 
To bring people into a deeper relationship and revelation of God through music and worship in various forms with a focus on releasing on the sound/culture of Thai people and other cultures to glorify God. 
Focus/Goals 
Live worship
Music and Video production
Writing music
Training
Distribution of music and video's
Dance and other forms of expression in worship
Use of electronic Media and Technology, like websites, Facebook, etc.

Contact Saeng Tong
Saeng Tong Ministry
P.O. Box 20
Thungsetthi Post Office
Bangkok 10263
Thailand
Financial Support
Note: Online donations are NOT tax deductible.
If you wish to support our ministry through tax deductible donations, please send checks payable to "YWAM Montana" to:
"YWAM Montana, 501 Blacktail Rd., Lakeside, MT 59922, U.S.A.".
Please don't write anything else on the check and include a separate note indicating that your donation is for "Project 3554, Saeng Tong".