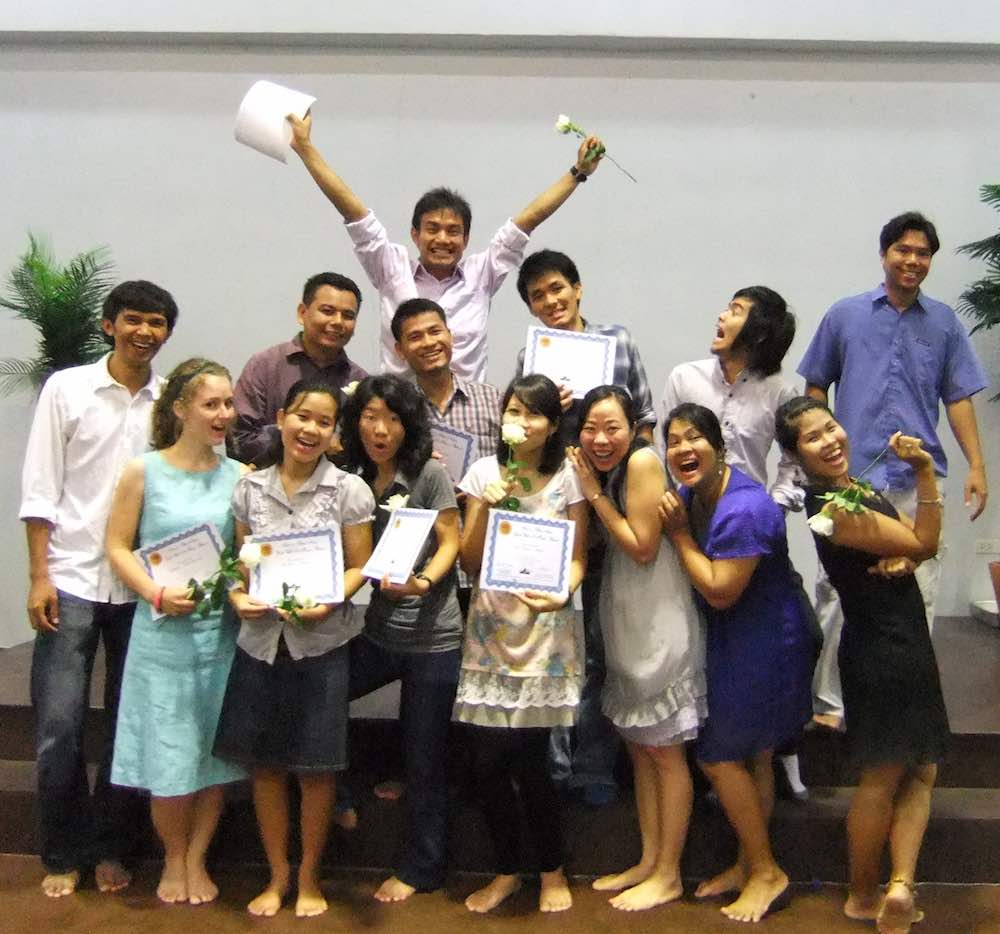 NEXT SCHOOL: March 7 - June 24 2022
Language: Thai
Vision & Purpose
The purpose of School of Biblical Studies (SBS) is to help students to have the deep knowledge from the Bible for guiding them in every aspect in their lives. We believe that when people have a solid biblical foundation, their ministries, married lives, finance and counseling will be led by God's word and they will be fruitful and effectively and bring the Glory of God to others.
For this school, students will have to study every book in the New Testament, the five Books of Moses and the Historical Books in the Old Testament by using the inductive biblical study method. Our goal is to help students understand the main idea of each book they read and to have a holistic understanding of both New and Old Testament.
Heart & Passion for the School
Thai people are taught to remember what teachers teach, so they have the knowledge of the Bible but they are not trained to study the Bible by themselves for themselves and with the correct methods. Thus, they cannot apply God's word to blend in Thai culture. We pray that the inductive biblical study method used in the SBS can help students to study God's word by themselves even after the school ends.
Get Involved
At the SBS, students will spend 6-8 hours a day studying the Bible. The studying is hard and there is a lot of homework, but the result is worth it because it it forms a biblical foundation for life and ministry. Completion of a DTS is not required to attend this SBS.
Testimonies
Which book do you like and how has your life been changed by it?
"Usually, I like the gospels, and we just studied the book of John. I think this book gives me a very interesting truth of Jesus. I like that when he prayed while he was going to suffer and walk through the crucifixion, that he doesn't want to follow his own will but God's will.  I personally would ask God to help me pass the tough time quickly, but when I think about how Jesus responded to his suffering, it challenges me to take away my selfishness and I want to be different."– Saipin (Student 2010)
In the first month and a half which book do you think you learned from the most?
"For myself, I think I've learned from Philipians the most. I felt touched by God's grace. I've learned that being humble and giving up my rights bring me joy. Ministry wise, I've learned the most from Ephesian and 1 Corinthians. We just started a church a few years ago, so we have a lot of new believers who came from Thai-Buddhist background. Learning about spiritual warfare from Ephesian helped me to be able to teach and help young people in my church know what to do in Spiritual warfare, to know who they are in Christ and to realize that they don't need to be afraid of evil spirits. 1 Corinthians helps me know what to do and how to deal with issues in my church a lot better."– Uab & Jesse Ford, Ging Gaan Campus Ministry Leaders
What have you learned the most from your school?
"I like the fact that Paul, Peter, John and other writers wrote such a powerful message to encourage the original readers while they were facing a real problem in a real situation. I've learned about their hearts for God's people and how they gave up their own rights in order to build up the body of Christ throughout the world. I felt such a need for ministry to equip and train God's people to be His glory temple (Ephesians 4:11-13)"– Gade Rammasoon (Staff)
Contact School of Biblical Studies (Chiang Mai)
TLC Center
Attention: SBS
78/2 Moo 14
T. Suthep A. Muang
Chiang Mai
50200 Thailand
Financial Support
Note: Online donations are NOT tax deductible.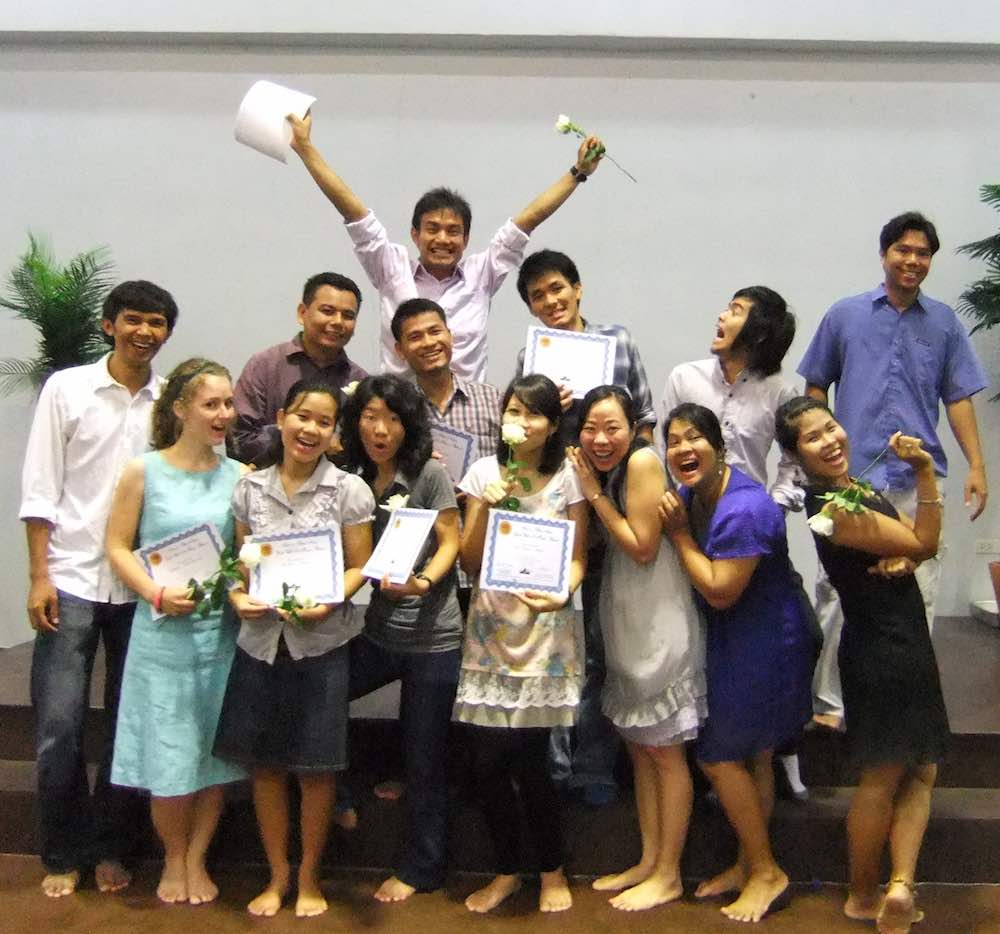 Application
Meet Our Staff
Share