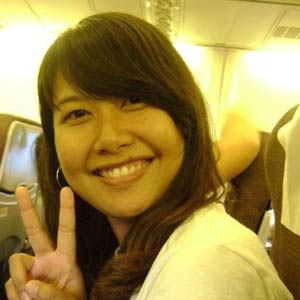 Hi! I would like to introduce myself. My name is Prawanwadii Wathoya, or my nickname is "Pooh". I graduated with a degree in Tourism and Hospitality at Mahasarakham University. I was born in a non-Christian family, and I have 2 older sisters. I first heard about God and accepted Christ through a YWAM English Camp in the year 2000, because I felt the love of God in that camp. At that time, my second older sister also accepted Jesus. I thank God that we are the first 2 Christians in our family and in our village.
In 2004, I went to study a UDTS (University Discipleship Training School) at YWAM Khon Kaen. It was a great time of growth and learning about God.
In 2007, after I had completed my studies at university, God challenged me to do a School of Worship (SOW) at YWAM Bangkok. This school helped me to learn many things, and helped me improve in areas of worship, singing, music, song writing, and especially having a true heart of worship. After doing the SOW, I went back to serve with YWAM Isaan with the Campus Ministry, evangelising with students in the university and helping singing with the worship team.
In 2008, I had the opportunity to further develop myself by joining with the Performing Arts and Worship ministry in Bangkok. This was a great time in which I could practice and develop my singing, as well as serving with the worship team. 
In 2009, I came back to serve with YWAM in Isaan, which at the moment I am serving with YWAM Kalasin. We are evanglesing in the university, worshipping in the university with Christian students, and teaching singing to those that are interested and come and join with our activities.
Vision
My vision for the future is to further study and develop my singing and musical skills so that I can teach singing to more people. I am very thankful for what God has done, and am excited for what he will do in the future.
Prayer Points
Pray for wisdom and strength in my service and looking after the students.
Pray that I can further develop my singing and musical skills.
Pray that the rest of my family will come to know God.
Ask that God will guide me in my future plans.
Pray for good health for me.
Contact Pooh Wathoya