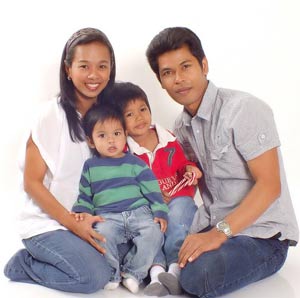 Hi, our names are Nok & Taay, and our children are Peace and Fame.
Our Vision
I (Nok) have a great burden to create a Christian channel on the internet as well as make videos myself to send to the local church, training centers, and children's homes. I will also ask for videos from Christians in other places to put on the website. My goal is for the youth and Thai people to have good media, with a purpose to share love and understanding for the Thais to have hope, encouragement, and peace that is not found in regular media. There is not much Christian media in Thailand 
I would like to see Thailand have a 24 hour Christian channel. I have seen that there are many channels for Buddhism and Islam but you don't see any Christian channels. God said, "We will use someone in Our place". I believe that it's important for Christians to go into the seven spheres of influence of society and want to start with the internet. I don't want this to be just a dream floating in the air that disappears in the wind but it is my goal and vision.
Taay is currently helping out with the Accounting Department of Project L.I.F.E. Foundation.
Prayer Requests
Please pray for strength and wisdom for us in training and taking care of our children in the way we should, that we would train them in the way of God
Last of all we would like you to remember us in prayer in the area of support. Right now our monthly support is about $300 US. Our actual monthly needs are about $650 US/month.
Contact Nok & Taay Ngoensombat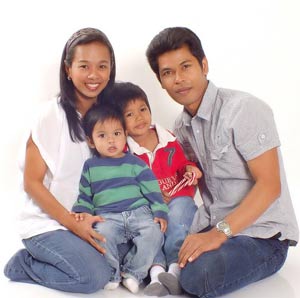 Connect With Nok & Taay Ngoensombat
Share