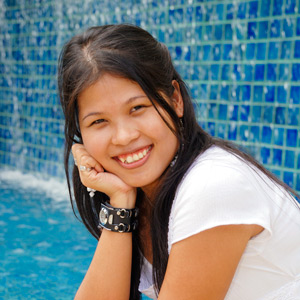 "The gifts he gave were that some would be apostles, some prophets, some evangelists, some pastors and teachers, to equip the saints for the work of ministry, for building up the body of Christ, until all of us come to the unity of the faith and of the knowledge of the Son of God, to maturity, to the measure of the full stature of Christ."
(Ephesians 4:11-13)
My name is Gade Rammasoon, I grew up in a Buddhist family in Phangnga, in the Southern region of Thailand. During grade 6-12 I met many Christians when I attended their English camp, their music concerts, their church, and the Christmas parties. I noticed there is love among Christians and I felt safe to be around them. God performed a miracle at the birth of my youngest sister through my step mom because of my Christian friend's prayers. I learned that God is real at that time and I gave my heart to God when I was 18 years old.
After I graduated from grade 12, I moved to Bangkok to study in Ramkhamhaeng University. The Pastor from Phangnga Church suggested that i stay at Baan Jai Diaow (House of One Heart), which is a Campus ministry under YWAM Thailand. I'd met the founders of this ministry back in Phangnga when I was 13 years old, and I was so sure that God wanted me to live there. My Christian faith grew by having a good mentor, bible teachers, and all programs that BJD has. I went to do a Discipleship Training School in 2002, and after that I became full time staff with YWAM Thailand in the National Office, while continuing to study for my bachelor degree. God led me to recall my inspiration about dance when the Montana DTS team came to my school. I found out that my passion is about dance, and I joined in the pioneering team of Performing Arts. After I received my bachelor degree in English, I started to chase my dreams about dance by attending dance classes and a dance course in Montana. I had developed my dance technique until I become a choreographer for the dance team back in Bangkok.
I took a break to do School of Biblical Studies in 2009 because I wanted to grow in God's word and have a deep understanding of his truth while I'm performing for Him. Then I realized the real call of my life is to equip God's people and build up the body of Christ. I have the ability of dancing as a tool to reach out to people and equip them and build them up until they will be one with God. I would love to pioneer a Thai group and help them to reach their own destiny in Christ, so my main goal in the next 3-4 years is focused on equipping people. God has been faithful in my life throughout these 7 years, and I believe that He is the same forever. 
My journey with Christ has brought me to a new season. I joined The Contrast House Ministry pioneer team. The Contrast House is a place that intentionally provides physical and emotional rest through artwork and the beauty of seascape so that they are re-energized and can be focused on God's calling for their lives.
Contact Gade Rammasoon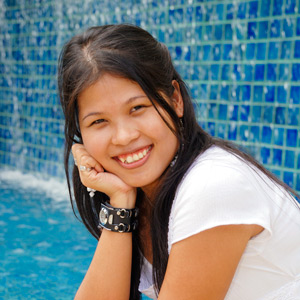 Connect With Gade Rammasoon
Share
Latest Update