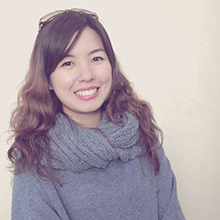 My name is Arunee Rittichaisamajarn. You can call me Benz. I was born in a Thai–Chinese Buddhist family with a strong respect for our ancestors.
How do I know (believe in) God?
I had three questions in my mind that no one could answer for me. The first question was, who created the world and controlled each life? The second question was, who was the first human in the world? The third question was, a hen or an egg, which came first first? I got the answers of these three questions when I was 15 years old. It was then that I truly believed in God and that He was real.
How do I serve in YWAM?
After I graduated with Bachelor degree of Accountant from The University of Thai Chamber of Commerce, I worked in the audit account company for a year. Then I started to question myself that what I worked for and what the purpose of life is. After that, I decided to pursuit my purpose in life by attending the training of DTS (Discipleship Training School) and then I was a staff there for two years.
What am I doing now?
After being a staff at DTS, I wanted to know more about the Bible. Thus, I decided to study at The School of Biblical Study in Chiang Mai. I know God more through his word, so I am sure that I will not lose my faith even my last breath. Besides, I know what the purpose of my life is through this school.
What is the purpose of my life?
For the ministry, I want to help Thai people have the right understandings about God's word, help them to know God's heart through his word, and help them to have the right faith and penetrate deeply in their lives. Therefore, they can be blessings to many people and the faith will help them not to get lost from God's way.
For my family, as a daughter, I would like to do my best to take care of my parents and I want to use my faith to help my parents to know God as my elder sister and I do.
Request Prayers
For now, there are two purposes of my life that I want prayers for.
That I would be able to help take care of my family and to see my parents believe in God.
I want to accomplish the thing God puts in my heart that is SBS in Thailand can provide both Old Testament and New Testament teaching in Thai Language.
If you have further questions about me, feel free to reach out to me by e-mail.
Contact