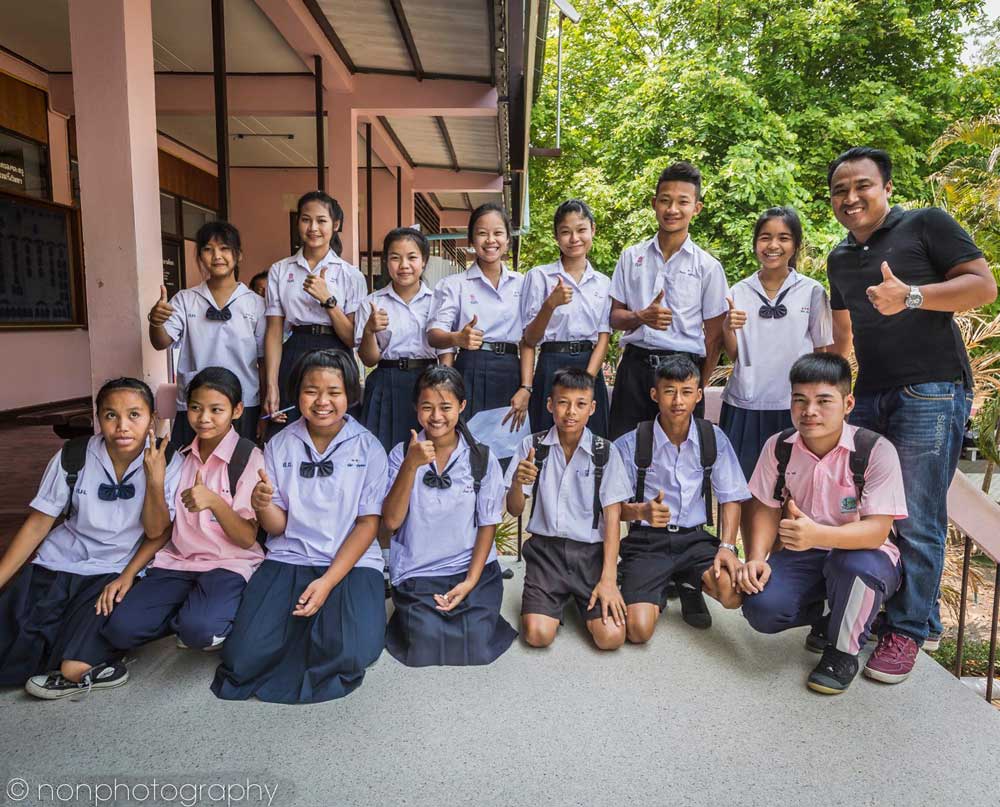 Ratchaburi province is situated on the border of Thailand and Myanmar and is 100kms south west of Bangkok. It has a population of approximately 840,000, but yet less than 1% of that population proclaim to be Christian.

Ratchaburi province is famous for its floating market – where the people live and sell their produce along the river every day. Ratchaburi is also well known for the ceramic dragon jars that are produced in the many ceramic factories. Ratchaburi town has become affectionately known by some as 'Jar town'.
YWAM Ratchaburi
Speak up for those who cannot speak for themselves, for the rights of all who are destitute.
Proverbs 31:8

YWAM Ratchaburi started out as a ministry focused mainly on students. Over the years God expanded the ministry to reach many other areas of society: prisoners, school children, refugees, government workers and many more. Our heart is to follow God's lead as He shows us which people to love and serve in a way that glorifies Him and draws people to Him. Our ministry is currently divided into two main categories:
Love Ratchaburi 
loving our community
God calls us to 'Love Ratchaburi' in many different ways. There are many people, from many different walks of life that need God's love. Through teams of volunteers we reach out to various different areas of society.

The ministries under Love Ratchaburi are:
Radio: YWAM Ratchaburi runs a weekly radio show every Friday afternoon. The show is called volunteering in love and is a place where we can share what God is doing in the lives of our volunteers as they serve here in our community.
Juvenile Detention center: YWAM Ratchaburi takes groups of volunteers to share the love of God with a group of young women in the Juvenile Detention Center. 
Church: YWAM Ratchaburi works together with the local churches, serving them and helping them to serve their communities.
Karen community: YWAM Ratchaburi works together with many different Karen villages on the border of Myanmar. Many of the people in the villages have previously lived in the nearby refugee camp, but have now chosen to live their lives in Thailand, regardless of the fact that it means many of them will remain stateless, and don't have much freedom to move around outside of the district where they live. YWAM Ratchaburi tries to find ways to meet the needs of these communities in ways that empower them and help them to improve the future of the next generation.

Rice Seeds
helping the little ones reach their potential
Rice Seeds started in a small community of Burmese migrant workers. YWAM Ratchaburi began to share the Gospel with the children in the community, and while the children were very receptive to the message of Jesus, we realized that the whole Gospel meant that we needed to do much more for these children than just share the story of Jesus. Rice Seeds began to expand as we started speaking on behalf of the children whose parents wouldn't allow them to stay in school. We started finding sponsors for some of the children to stay in school. Years later, the first of those children are now at university. 

The ministries and projects under Rice Seeds are:
Children's church: every Friday a group of Burmese children meets together to learn more about Jesus and share their personal faith journey.
Schools ministry: many schools in Ratchaburi allow YWAM Ratchaburi to come and teach English. Through teaching English many times we are able to share the Gospel with the students. 
Child sponsorship: YWAM Ratchaburi currently assists 5 university students to attend university, and numerous high school students to stay in school.
The Lord's Tents Camping: Each year YWAM Ratchaburi hosts a camping trip through which we encourage children to dream beyond their communities. It is a project through which we have seen that the children, all going through different difficult circumstances encourage one another not to give up on the hopes that they have for their future.
Shoe project: At the start of each school year, YWAM Ratchaburi runs a project to help purchase new school shoes for many of the Karen children who live in Ratchaburi near the border of Myanmar. In 2017, with the help of sponsors, we were able to purchase over 200 pairs of shoes. It is a small way in which we can help the children not only stay in school, but do so with confidence and dignity.


Ministry Needs
Long and short term volunteers, both individuals and teams
15,000 Baht (US$450) per month for the general running costs of the ministry

Prayer Requests
More open doors in areas of Ratchaburi that do not yet know Jesus
For an openness towards us in the community
Opportunities to build relationships and share the Gospel
Meet The Leaders
Noiy and Bronwyn Prommathat have been living in Ratchaburi since September 2005. God has been speaking to them both about His heart for Ratchaburi for many years, even before they met.

Noiy grew up in Ratchaburi and although he lived in Bangkok for about 12 years, he still considers Ratchaburi his home.

They both believe that God has led them back to minister not only to the community, but also to Noiy's family.
Contact YWAM Ratchaburi
YWAM Ratchaburi
Noiy & Bronwyn Prommathat
Niran Hills Village
145/485 Moo 8
Dontago Muang
Ratchaburi 70000
Thailand
Financial Support
Note: Online donations are NOT tax deductible.
If you wish to support our ministry through tax deductible donations, please send checks payable to "YWAM Montana" to:
"YWAM Montana, 501 Blacktail Rd., Lakeside, MT 59922, U.S.A.".
Please don't write anything else on the check and include a separate note indicating that your donation is for "Project 3551, YWAM Ratchaburi".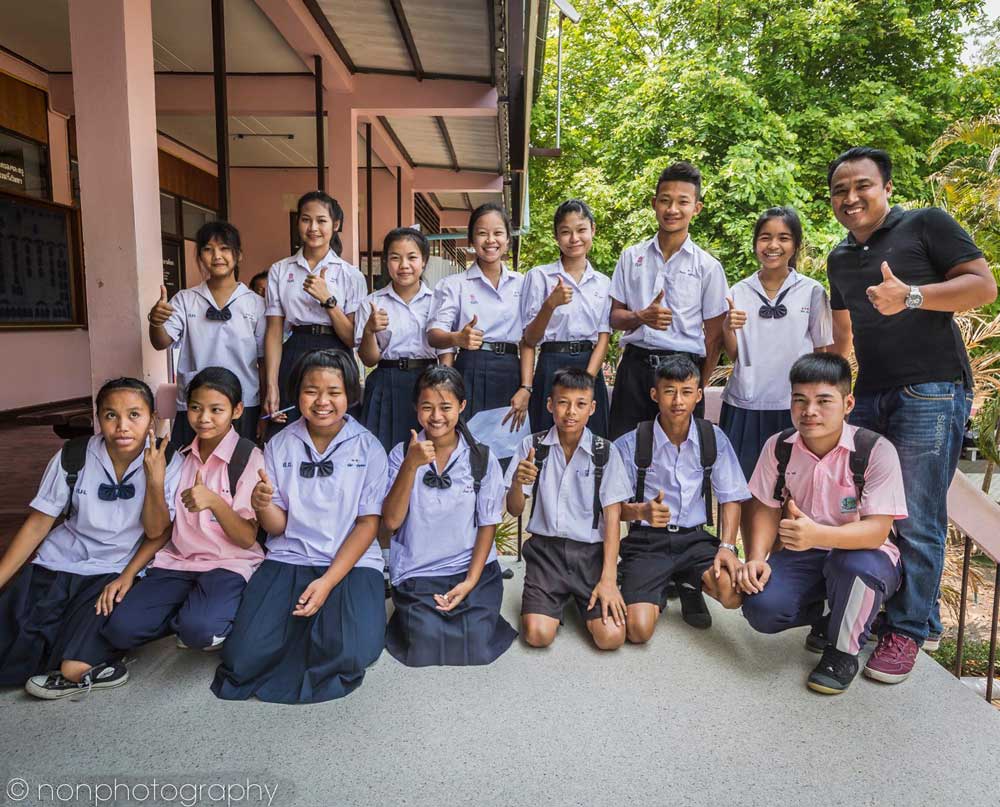 Connect With YWAM Ratchaburi
Share