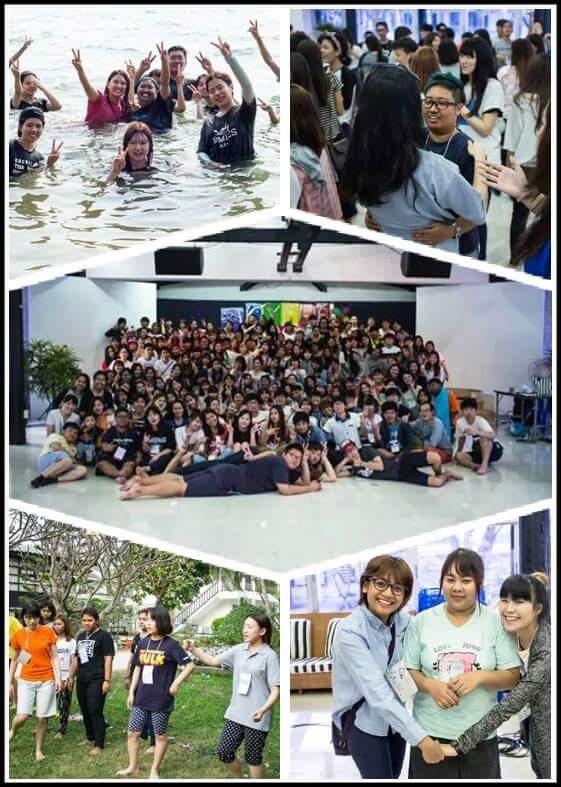 Bangkok, located inside the "10/40 Window," is Thailand's sprawling capital city, with over six million people. Bangkok is arguably the most exciting and dynamic city in South East Asia. It is also a very spiritually dark place. The area of Rangsit is located in north Bangkok, just past the old Don Muang International Airport.
Recently, YWAM Thailand has begun an exciting new ministry in this area.
Our vision is to reach the university students of Kasesart, Rachamonkhon, Thammasart, Rachaphat Phranakhon, Rangsit and Rachamongkhon universities through evangelism and discipleship. Our goal is to make sure each university student has the opportunity to hear the Gospel at least once before they graduate. We want to give each new believer a solid foundation through bible study, worship, intercession, teaching and community living. Our hope is that these students will go on after graduation to reach their own people with the love of Jesus Christ.
---
Ministry Plan

Evangelism
Once a week there will be one-to-one evangelism & worship evangelism in the universities
Having evangelical parties once a term through invitation
Establishing a YWAM club at each campus
During vacation there'll be an outreach program in Thailand
Evangelistic programs with outreach teams
To eventually target 30 universities in Bangkok for these campus programs
Training
Once a week there will be regular fellowship meetings for the university students with worship & teaching
One-to-one discipleship
Disciple students to shepherd others
YWAM camp - to foster relationships with other YWAMers towards a common vision
Dormitory - learning the essentials of christian community life - quiet-time, intercession etc training them to be committed disciples through UDTS
Mercy Ministry
Reducing rent for those with financial problems
Offering bursaries to those in financial hardship through sponsors
Work with short-term outreach teams to visit slums, orphanages, old people's homes, etc. –this will also give the non-Christian participants of the YWAM club the opportunity to work with us
Staff Needs
We need to recruit short-term workers to help with staffing
We need Korean staff as well as we have many teams and supporters that come from Korea
Establishing a worship band
Contact Rangsit Campus Ministries
Financial Support
Note: Online donations are NOT tax deductible.