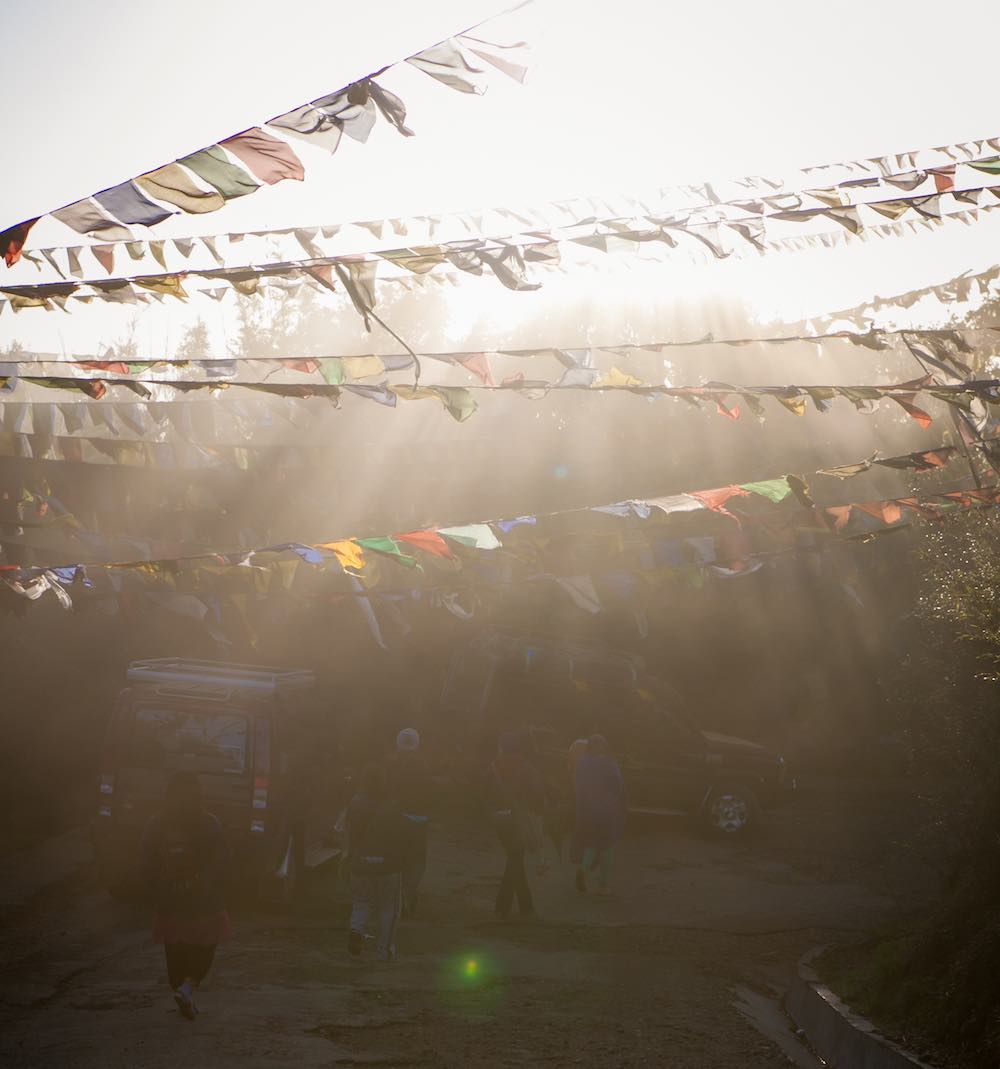 National Flag:
The red, white and blue bands symbolize the nation, Buddhism and the monarch respectively.
Geography:
The Kingdom of Thailand, covering an area of 514,000 square kilometers, lies in the heart of Southeast Asia, roughly equidistant between India and China. It shares borders with Myanmar to the west and north, Lao P.D.R. to the north and northeast, Cambodia to the east and Malaysia to the south
Topography:
Thailand is divided into four distinct areas : the mountainous North, the fertile Central Plains, the semi-arid plateau of the Northeast, and the peninsula South, distinguished by its many beautiful tropical beaches and offshore islands.
Climate:
Thailand lies within the humid tropics and remains hot throughout the year. Temperature varies from 19ƒC to 38ƒC. Average temperatures are 29C. There are three seasons: the cool season (November to February), the hot season (April to May), and the rainy season (June to October), though downpours rarely last more than a couple of hours.
Population:
Thailand has a population of about 60 million (1998) with the capital city of Bangkok having around 7million people. Ethnic Thais form the majority, though the area has historically been a migratory crossroads, and thus strains of Mon, Khmer, Burmese, Lao, Malay, Indian and most strongly, Chinese stock produce a degree of ethnic diversity. Integration is such, however, that culturally and socially there is enormous unity.
Language:
Thai is the national language. English is also understand in most cities.
Religion:
Thailand is a predominantly Buddhist nation with over 93% professing to be Buddhist. They have a saying here in Thailand that says "To be Thai, is to be Buddhist". However, there are a lot of animistic beliefs mixed into their brand of Buddhism as well. In addition to this, there are also 4% of the population that are Muslim and 1% Christian.
Monarchy:
His Majesty King Bhumibol Adulyadej is the ninth king of the Chakri Dynasty. Born in December 1927, in Cambridge, Massachusetts USA, where his father, Prince Mahidol of Songkhla was studying medicine at Harvard University, H.M. King Bhumibol ascended the throne in 1946 and is already the longest reigning Thai monarch. As a constitutional monarch, he maintains neutrality in times of crisis.
Thai people have a deep and traditional reverence for the Royal Family. To a very large degree, H.M. King Bhumibol's popularity mirrors his deep interest in his people's welfare. He concerns himself intimately with every aspect of Thai life. He and his wife, H.M. Queen Sirikit devote much of their time to inspect and improve the welfare of the people.
Business Hours:
Most offices open from 9 am to 5 pm, Monday to Friday, except on public holidays. General banking hours are Monday to Friday 9.30 am to 3.30 pm. Many stores open 12 hours a day, seven days a week.
Banking Information:
ATM machines are now common place in most major centers here in Thailand. If you have a card with the "CIRRUS" or "PLUS" symbols, you should have no problem obtaining money via these service. Please note, that your bank back home will most likely have an international service charge per transaction as well, so please check that out first.
Visa debit cards are also useful as they can be used at many stores. Credit cards are also widely accepted.
Electricity:
The electric system is 220 Volt AC (50 cycles). There are many plugs and sockets in use. Travellers with shavers, tape recorders and other appliances should carry a plug-adapter kit.
Visas: 
Depending upon what type of visa you entered Thailand with, there are different requirements. If you entered the country with a one-year multiple entry visa, than you must leave Thailand every 90 days. If you have any questions regarding your visa, it is best to discuss your situation with the National Office Administrator. For more information click here.
Local Time:
GMT +7 hours
Water:
Drink only bottled or boiled water.
Major Agricultural Exports: 
Rice, tapioca, rubber, coconuts, sugar, maize, pineapples, cotton and palm oil.
Major Manufactured Exports: 
Textiles, cement, electronics, cars, trucks, gems and jewellery.
Financial Support
Note: Online donations are NOT tax deductible.