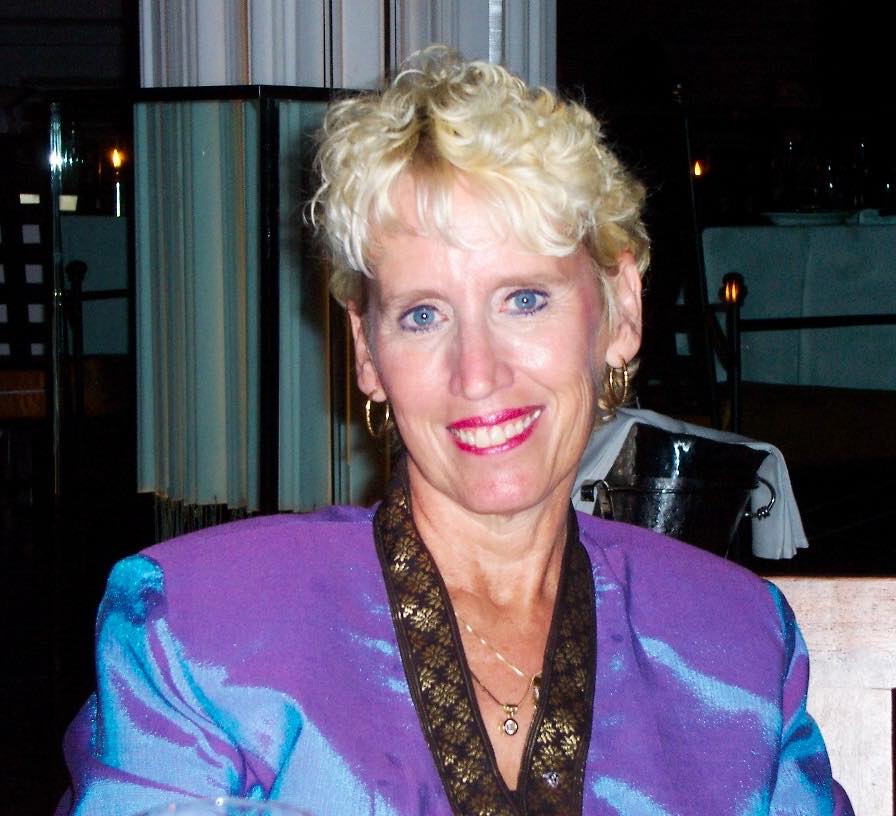 Nancy Marie Ross was born on July 16, 1955 in Stillwater, Oklahoma. She was the youngest of 4 daughters born to Mr. and Mrs. Roy and Reba Brown. She grew up as the daughter of a Southern Baptist minister.
There was a custom in the Brown household that on Saturday evening at dinner everyone had to share a scripture that they had memorized that week. Nancy did admit that just before dinner on Saturdays she was often found looking for a short scripture to memorize and be ready when Dad called on her!! This was the foundation for her love for the Word of God. When we asked about her her favorite scripture, she was quick to say that she loved ALL of GOD's WORD!!
When Nancy was 6 yrs old, her mother died and she grew up in a house full of girls, becoming very independent.


She graduated from university with a degree in Business and Music. Many in Thailand did not know she played the piano as she always said that there were plenty of people on the keyboard and she was happy just to sing!!
As a single young woman she moved to Florida where she went through a "ME" stage...when she placed herself as #1 in her life...however, God - in His faithfulness - drew her back to Himself.
When she came back to the Lord - she came with great passion!! She knew that she had broken the heart of God with her choices and she did not want others to make the same mistakes.

When Nancy decided to move to Oregon her friend said, "You are going to meet and marry that single Pastor." After about a month in Oregon, Dana arrived and Nancy prayed - "God IF this is of you - then you will have to bring it about!"... and promptly began ignoring Dana. The pastor sensing this relationship was of God asked Dana if he had considered Nancy Brown. Dana's reply - "NOPE - she's too young, too loud and not my type.!!" The pastor quickly let Dana know that she was not too young - maybe was a little loud - but certainly was his type!! Much to the dismay of the other single women vying for Dana's attentions - Dana began to see Nancy with NEW eyes!!

Nancy always liked a good deal so when she found the wedding dress she wanted for a really good price, she purchased it even before Dana proposed :-). So I'm not sure if it was because the dress was such a good deal... or if she was that confident that Dana would propose - and he was the good deal! Dana & Nancy were married on September 8th, 1984.
Dana's oldest son, Jeremy, was 12 years old when he came to live with Dana and Nancy. When Nancy married Dana she made a decision to not pursue children of her own but to love his boys like her own. We see how this was accomplished when we hear Jeremy's words at the funeral service in the USA
"The 21 years I knew my mom was the most important time of my life. I would not be the person, husband, father or friend I am today, if it were not for her guidance and the love she gave to me."
In 1990 Dana & Nancy moved to Arizona in obedience to God along with two other couples to start a new ministry totally trusting God. They had not been in Arizona long when Nancy was diagnosed with breast cancer and then Valley Fever. This was a challenging time for Nancy as they were in a new place and the team had started new jobs and none of them could spend a lot of time with her. I remember being amazed as she told me how she would go to chemo and then drive herself to work even though nauseated as she could not afford to miss work. Nancy said that this time of sickness really helped her to walk through some of the selfishness that she'd struggled with in her life.
She was a fighter - with much strength and perseverance. She had a dream and a call to fulfill. She knew at age 6 that God had called her to be a missionary. In 1995 a prophesy came to Dana & Nancy that they were "wearing the wrong armor". They were told to - GO TO THE NATIONS. It was not long before Dana & Nancy were selling literally everything they owned and going to their DTS. God gave both of them a heart for Asia - and then more specifically for Thailand. She served the Lord in the USA, Philippines, Ukraine, India and of course - her beloved Thailand.
Beginning with the doctor's diagnosis of ovarian cancer in January 2003 Nancy battled heroically for 2 years in steadfast faith in His goodness and mercy even in the midst of great pain. She continued to believe for healing and asked everyone to pray for that.


At dawn on November 19, 2004 at the age of 49 years old, Nancy joined that great cloud of witnesses that we read about in Hebrews 12. She had fought the good fight and finished her race. She is now cheering each of us on to greater intimacy with God. Nancy really enjoyed sports - she knew how to cheer people on to victory...Nancy and those with her cheer us onward in our race. 
Nancy died as she lived...fighting for her life persevering through sickness and pain increasing intimacy with God worshipping her Savior whom she loved crying out for salvation for the people of Thailand.
Today we remember Nancy as a woman of God who valued intimacy with God as top priority our dear friend and co-worker singer/songwriter/worshipper
and the one who could usually keep Dana in line with one look and one word......"HONEY!!!"
We saw modeled in her life - joy, faithfulness, generosity, courage, and incredible perseverance. She left those of us who loved her with precious memories of her joy for living, her infectious laugh and her radiant smile. 
All through these last two years she had said that IF she was going to die, then she wanted to do so in Thailand. This is where God had called her and this is where she wanted to be. One of her last requests - in her pain and weakness - was - IF she was not healed, IF she was not resurrected (she always left room for these possibilities), then she would like to be cremated and have some of her ashes spread in Thailand. (She was determined to return to Thailand in some form!!)

Just before leaving for Afghanistan, I spoke with Nancy and said to her..."Nancy, I KNOW that I will see you again. If it is on the earth it will be with great joy. But if not on this earth, it will be with even greater joy as it will be at the feet of Jesus." And though - like you - I would have chosen seeing her here - I KNOW that Nancy will be there waiting for us...worshipping the one whom she loved and lived for...Jesus.
Nancy, today, we as your family in YWAM Thailand join together in saying...We love you...We miss you...and WE WILL SEE YOU LATER....
---
Visit the Nancy Ross Training Center webpage 
Financial Support
Note: Online donations are NOT tax deductible.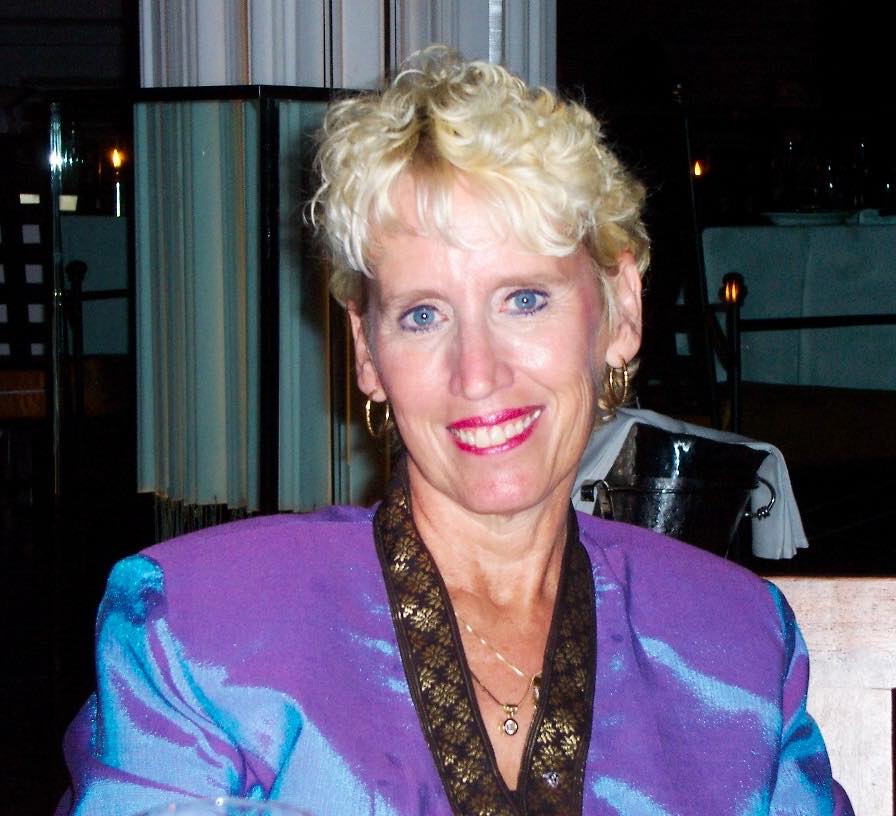 More NRTC
Share