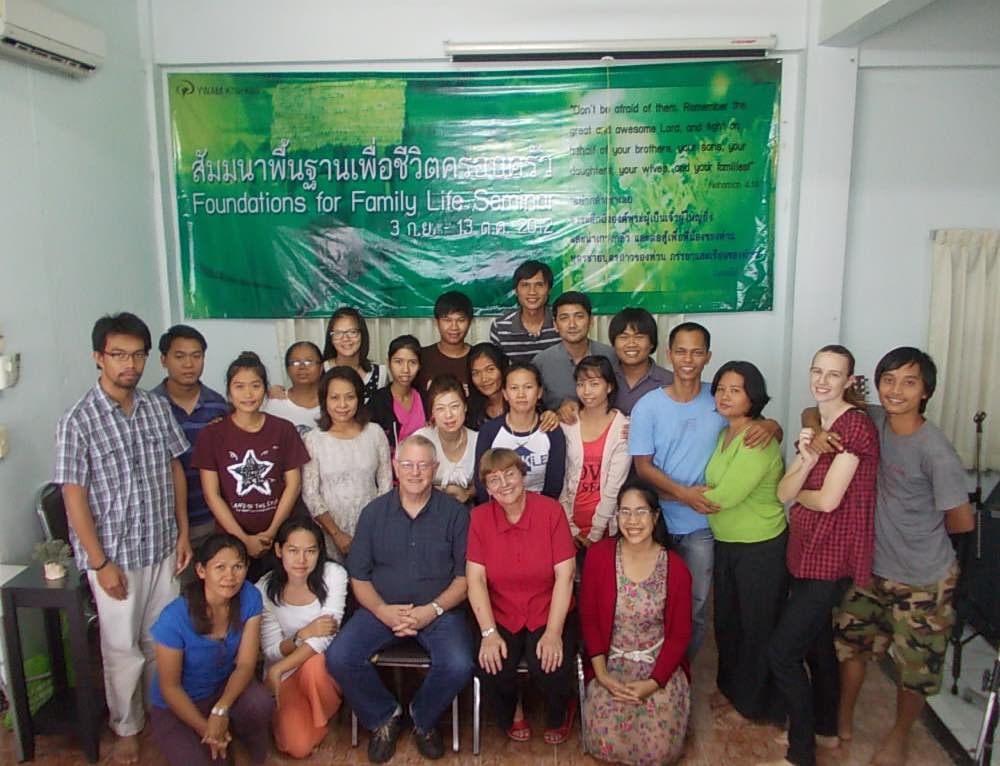 What Is FMS?
Your people will rebuild the ancient ruins and will raise up the age-old foundations;
you will be called Repairer of Broken Walls, Restorer of Streets with Dwellings. Isaiah 58:12
The Family Ministry School (FMS), thanks to the helping hand of FMS in Baggio, Philippines, began in Thailand in 2009. We believe God has a deep concern for families today and has called us to help build the individual as well as the family unit.
FMS is designed to aid families develop a biblical, Christ-like lifestyle. Nurturing the family and strengthening them in their individual and family identity, builds the foundation and begins about restoration or any healing process needed. It is then they can move forward into their destiny and calling in Christ. Family Ministry School reinforces rich, Godly family life through nurturing, training, challenge, and mobilization.
Why FMS?
Families that fall apart or break away inflict pain and cause devastating consequences to everyone involved. A healthy, close-knit family is a result of a loving, stable and strong foundation. We at FMS endeavor to assist families build a lasting foundation that will support their relationships through all seasons and weather of life.
Foundations for Family Life Seminar
After lots of prayer, we have decided to facilitate a seminar this year focusing on various aspects of the family. It will be a 6-week course, consisting of:
God's purpose for families
Marriage
Roles of father and mother
Problems in families
Conflict resolution
Forgiveness
Anger
Differences
Boundaries of individuals within a family
We want to encourage and challenge families to give six weeks of their time to come serve God together, study, learn and grow. You will build a firm foundation for your family and be strengthened as you walk forward together.
It can be difficult to take time away from work and the busyness of life, but the rewards are family treasures that can be enjoyed now and shared for generations.
WHEN?
Date: September 4 - October 13, 2017
If you are interesting in attending please contact us at the number or email below.
Contact Family Ministry School
Financial Support
Note: Online donations are NOT tax deductible.