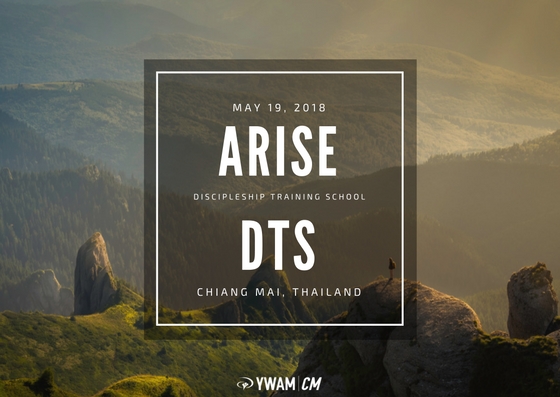 Arise DTS emphasizes creating effective leaders who will make an impact in the specific spheres that the Lord calls them to influence. Isaiah the prophet encountered the Lord and cried out, "Here I am... Send me!" His experience with God stirred a desire to be sent out as a messenger, unashamed of His God– and the Arise focus will train you to be that kind of bold messenger of the gospel. A unique aspect of the Arise DTS is the cross-cultural leadership training. Participants from many different cultures and backgrounds gather together to arise as leaders of this generation!
Location: Chiang Mai, Thailand (YWAMCM Campus)
Dates: May 19 - October 19, 2018
Languages: Thai/English
Lecture Phase
Start out with 12 weeks of focused, intensive discipleship in our missions community. Training phase will be a profound time of encounter God as you are equipped and grow in areas such as listening to God's voice, the nature & character of God, evangelism, intercession and more!
Participate in small groups, engage in worship and intercession, grow through daily lectures, serve in work duties, process one-on-one with staff, and more.
Outreach Phase
Immediately following the training phase, you will use the tools you were equipped with to impact a specific nation for God's kingdom. Our outreaches have seen thousands come to Christ in countries all over the globe.
Our DTS outreaches work with long-term initiatives and strategies that God has laid on our hearts. All outreaches have three components: evangelism, practical ministry and partnership with local churches and ministries. Our primary outreach locations are in Central and Southeast Asia, however, your outreach could be anywhere in the world! Outreaches are announced during the lecture phase.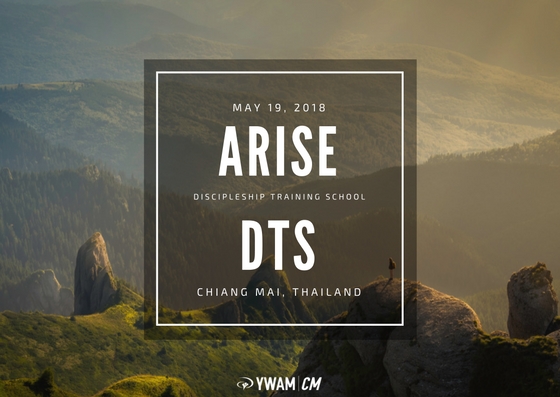 Connect With Arise DTS
Upcoming DTS'
Share