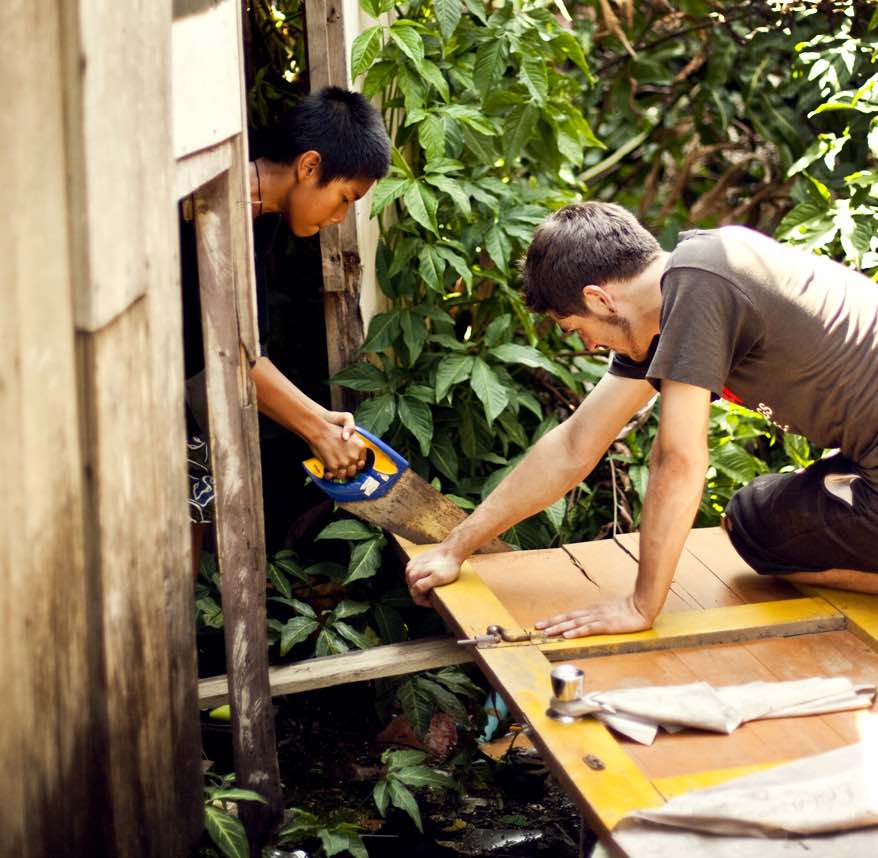 Wondering if you should bring a DTS team, YWAM school, church team or seniors group to Thailand for outreach?
Read what others are saying about their time in Thailand...
YWAM Kona DTS
The outreach department was so wonderful. As outreach leaders, we felt so supported and our team felt secure and taken care of. Everything is so well organized! The orientation was fun and memorable, and the team felt more confident with evangelism in Thailand
World Race, Abundant Life Team
Y'all did a great job coordinating everything. You made it a seamless transition into your ministry. We felt like we could jump right in without having to worry about logistics or any of the technical things. It was great working with you.
YWAM Tauranga DTS, New Zealand
The outreach department was truly a blessing for me as a leader and for the whole group. Especially before starting our last ministry, when we had to change our schedule from one day to another it was a blessing to have someone for support and with a better understanding. It turned out really good, and the ministry that we turned out to work with was exactly what God wanted from us. Thank you Outreach Department for making my outreach a lot more easier.
YWAM Newcastle DTS, Australia
The outreach department was so helpful, so organized, and we loved being able to have an orientation to the culture before we started with our ministry. It was so helpful, the staff were so friendly and generous with their time. We were extremely blessed by staying here, it was very smooth.
YWAM Toowoomba DTS, Australia
The Outreach department did so much more then set ministry up for us. The team in Chiang Mai encourages and teaches the teams in the days they spend at the Hospitality House. I find that Len and Sheila inspire the teams and always invest time and effort into disciplining the students toward missions. For myself personally, I am totally comfortable and feel at home at the Hospitality house and value the friendship offered by the staff there.
Town Community Center Church Team
The Outreach Department helped us optimize our time in ministry by being organized and informed. Setting up ministry for this trip was quick and easy and we trusted you. Once here, everything was set up that we needed. It was a hassle free experience, you made things easy so we could focus ourselves more one ministry. Thank you!
YWAM Oxford Justice DTS, New Zealand
This outreach department was incredibly helpful to our whole team. The assist while we planned this outreach helped so much to be able to ask questions and get answers! The department gave us a great orientation, helped us to organise our time here, as well as check up on us while we were doing ministry - can't say thanks enough!
YWAM Muizenberg DTS, South Africa
They got us in contact with our hosts and provided us with Translators. These were two most important things for me and my team because we did not know the areas or in what ways were the best to serve in those areas without our hosts. We could not have shared the Gospel or even met the people we got to meet with ought our translators. So without the Outreach department we actually couldn't have done ministry.
YWAM Kona Restorer DTS
As a first-time outreach team leader, the Outreach Department was extremely helpful for me. Since your department took care of small details, such as airport pickup and communication with our ministry hosts ahead of time, I felt very well prepared before arriving in Thailand. I appreciated how timely and detailed our email communication was. Your department always answered my questions thoroughly, so I had a clear idea of what to expect when we arrived in Thailand.
After arriving in Thailand, your department gave us a great cultural orientation to Thailand. The orientation was extremely helpful for the entire time we spent in Thailand. And, of course, we all really appreciated your department's help when we had an emergency in our team. You were all so helpful as we made last-minute arrangements to send one member of our team back home.
YWAM Romania DTS
I was praying about where to go on outreach for this DTS and Thailand was on my heart. I had heard many good things from friends who had taken teams on outreach to Thailand and had a great experience. I also heard that you are very organized in receiving teams.
YWAM Vietnam DTC
We also want to say "Thank you" to you and the staff for your hospitality and love to us. We have been there for 10 days but all that we received from you and the staff was really awesome! We love the base and the people there too! Thank you!
YWAM Toowoomba DTS
The team had an amazing time in Thailand and were super impressed with the way the outreach was handled. This was consistent with my wife and my experience back in '06. You're an incredible team and run a wonderful department - that's for sure! Thank you for all you do for YWAM and the Kingdom.
World Race
We absolutely loved Bangkok and I think a huge part of that was the fact that you took care of everything for us. You are a logistics person's dream contact.
World Race
Thank you so much! It is comforting knowing that when our teams arrive you take great care of them.
YWAM Kona Photography DTS
Again, you are AMAZING. I'm loving working with you. Thanks, thanks and thanks!
YWAM Denver DTS
Keep doing an amazing job, I have already had someone ask about leading an outreach to Thailand and if I would recommend it or not and I told her that I absolutely would. Thank you for the way that you honor and bless all of the incoming teams by doing so much of the leg work it takes to organize a trip.
YWAM Sunshine Coast DTS
You are so organized and quick to respond. Thank you!
YWAM Newcastle DTS
Thanks so much for ALL of your help to us. Looking forward to sending more teams in the future. It was such an awesome experience and God moved so much!
YWAM Orlando DTS
Thank you again for your help. Everyone around our base that has worked with YWAM Thailand brags about you guys. You are appreciated by many over here! 
YWAM Romania DTS
Thank you so much all your help! I purposely wanted to come to Thailand because you guys are FANTASTIC in coordinating teams!
YWAM DTS Leader
Just wanted to say that you're definitely the most organized YWAM'er I've ever came in touch with, so thanks for being so on the ball and thorough and professional about everything, that's hard to come by in YWAM.
YWAM Amsterdam
What a great communication system you guys have! It's wonderful!
YWAM Muizenburg DTS
Thank you very much for ALL the information, it was a really big help and answered a lot of our questions.
YWAM Russia DTS
I just read your information for outreach teams. All i can say is...WOW! Who ever did this, did a great job. Very useful information!
YWAM Madison DTS
Thanks so much for all your coordination for our outreach team. You have been such a blessing and so easy to work with.
World Race
Thanks for all your help. It really means a lot to have someone who communicates well and response quickly. You have really been a huge blessing to our team.
First Hmong Mennonite
We had such a wonderful experience we are looking at another trip in the next year or so.
New Church of New York
I want to thank you so much for your hospitality and assistance in making our frontier missions trip possible.
YWAM Colorado Springs DTS
Thank you for your service and your heart to serve Thai people. We truly loved our outreach time and have seen a million things that we are so grateful for. It was an honor for us to be able to be part of the YWAM vision for Thailand. Thank you for all guidance in that time!
YWAM Oxford DTS
Thank you so much for being so organized! You have no idea how much of a blessing it has been for me. THANK YOU for all you guys are doing in Bangkok to make outreach leaders lives easier.
YWAM Amsterdam DTS
I like to say thanks so much for all the efforts you guys are putting over there to make preparations possible for visiting teams. You guys are so organized. How awesome it is!
YWAM Colorado Springs DTS
Thank you for all of your help! You guys do such a great job and we have always been so impressed with you and your team!
YWAM Bali DTS
Thanks to you all. You are really good in what you do. Great job, We've been blessed by you all.
YWAM Los Angeles DTS
Our base has been working with YWAM Thailand for many years and it has always has been such a blessing!
Titus Project
YWAM Thailand is rocking and really does things with excellence. We appreciate you all and the work you are doing for Christ!
Edriana Cho
We loved going through YWAM and felt safe and comfortable doing it. Thank you for your dedication and your service. We really could not have done it without YWAM!
Life Access
We are so thankful that you guys help us to make this mission trip successful. It is great that you guys do this and assisting churches in doing mission. After this trip my impression of YWAM has gone up. Awesome! It has been great.
YWAM Pismo Beach DTS
We had a great time in Thailand, thank you for hosting us, being so hospitable and working so hard to see that we have a smooth and memorable outreach!
Generation Training
We just want to say thank you so much for our trip that you put together. It was absolutely amazing and life changing and we couldn't of done it without you! Everything went so smooth and was done extremely well. So on behalf of our team we would like to say thank you so much for making our trip possible, we will never be the same again!
YWAM Denver DTS
Thank you so much for being such a blessing to us and our team while we were there. Thanks for being so supportive through everything.
YWAM Montana DTS
We have worked with you before and love the help that you offer! The ministry that you offer to the outreach leaders in facilitating transportation to and from locations and communicating directly with the specific locations is such a blessing! Bringing a team adds a lot of responsibility and sometimes stress. You help eliminate that stress by being mediators for us. I could probably go on and on!
YWAM Oxford DTS
Wow! I just want to really thank you for your professionalism and promptness in providing all the necessary information, it truly is amazing and very, very helpful!!!!
Tokyo Union Church
This was a first time trip to Thailand for many of us, and I believe that YWAM played a huge part in making it a comfortable and memorable experience for us. So thank you so much, and keep up the good work!
YWAM Brisbane DTS
You guys did an amazing job at setting this up. I would come back in a minute!
YWAM Cimarron DTS
You guys really have an anointing and I can see the effectiveness of what you are doing for the kingdom. That's why we love coming through YWAM Thailand - it's one of my favorite places! You guys are awesome!
YWAM Northwoods DTS
Our base will for sure be back next year with another team. You guys did a great job!
YWAM Oregon DTS
I felt taken care of and I felt like you cared about my well being as a leader. I wasn't expecting that. So you did great. I love Thailand, but I think that has to do partially with how well you guys host teams and if I could classify the outreach time as a food...it would be a steak!
YWAM Orlando DTS
I appreciate you serving the teams like you do. I have yet to be to a country that takes such amazing care of it's incoming teams! It is a blessing and really helps and allows us to minister to the Thai people.
YWAM Los Angeles DTS
We all feel so blessed by the hard work you have done in preparation for this outreach and we can feel the covering of YWAM Thailand. So many blessings over you!
Global Infusion
You guys have provided me with more initial information about trips with all the e-mails you sent, than all of my other contacts combined! You guys are stellar!
YWAM Minneapolis SOE
The OTD is AWESOME! We couldn't have done this outreach without you.
YWAM Honolulu SBSCC
Thank you for all your help! The information and organization is appreciated. Also your willingness to serve and help in whatever way possible. You guys are amazing!
Thank you for your heart to serve the Lord in Asia!
Northgate Baptist Church
Thank you for all your help in organizing this trip. I know we felt honored to serve in the way we did, and we really enjoyed getting to know the Thai people! We all had a great time and learned a lot! 

YWAM Davos DTS
All the people in the OTD did an awesome job! Your service is first class work! Very well done!
YWAM Pismo Beach
Thank you so much for everything. It was such a pleasure to work with YWAM Thailand, I really enjoyed it. I also really enjoyed watching and learning from the way you do things. As a young leader, I try to learn as much from people as I can and I was really blown away at how well you run things. So thanks for being awesome.

YWAM Nashville
Thank you so much for all the hard work you did for my team. I never thought a base could be so organized and on top of things like yours. I think the Thailand base is one of the hardest working bases I have ever been around. It was inspiring. I was so blessed by you!.
YWAM LA DTS
I am really impressed at how organized everything is! I appreciate being able to see that an outreach can be planned and well prepared and that it doesn't take away from seeing God move and working in peoples lives! It feels really good to be a part of a long term thing, not just something that is for the 2 months we're there. Thank you for making our outreach as easy as possible for us.
King's Kids Regional Director
I really appreciate your excellent communication. You set a standard for YWAM'ers all round the world. Bless you!
School of Global Transformations
We would also like to extend a heartfelt thank you for the generosity and kindness (and patience) you extended to our team. We appreciate you guys so much, and we truly could not have done it without you!
YWAM Kona DTS
You guys did awesome in serving us as leaders. You worked well with our situation which was pretty spontaneous, you prepared us as much as possible to go out and and you made us feel very welcome!
YWAM Maui SBFM
Thank you so much for everything as you made this time easy on me as a leader. I was surprised by the caliber of communication offered by the OTD. Every email was precise and informative. The OTD has mastered the art of hosting teams! Thank you for your organizational skills and blessing me with that fruit of that! Thank you so much for everything you do! It was truly the best outreach location I have ever led a team to!

YWAM Honolulu DTS
Thank you so much for everything! We were blessed immensely by YWAM Thailand and the Thai people! May God continue to bless you and your ministry there!

YWAM Brisbane DTS
I think YWAM bases from all over the world have much to learn from the YWAM Thailand Outreach Department! From the 3 outreaches I've been on, this has definitely been the most positive experience in terms of working with people in the host country. I have left Thailand with only positive thoughts towards my experince there. Thanks for EVERYTHING! 

YWAM New York
You and your team of staffers certainly know what you are doing and it shows! 

YWAM Singapore
I am impressed with the dedication of the Outreach Team Department and the way you planned and coordinated our outreach from the beginning till the end. You guys looked into every detail and the weekly phone call shows me your sincere dedication to what you are doing. Thank you for making our outreach in Thailand a memorable experience and for taking such good care of us in so many ways.

ANNEX Ministries
Thank you as well for all the hard work and service you provided our leaders, students, and ministry. Your outreach is exciting to be a part of, and we enjoyed serving with you!  

Moreleta Church
We were given so much detail about the upcoming outreach long beforehand. The staff also assisted us in detail everytime answering each question. Thank you for having us, it was wonderfull in so many wys. Thanks for doing such a great job! 

YWAM Oxford DTS
All the behind the scenes work of communicating with contacts and setting up the ministries was great, and I would have to say hands down that YWAM Thailand has the best networking amongst contacts for short term teams out of any country I've traveled to, you guys do an excellent job and more.
You were very helpful and concerned with the needs of the team and visibly showed that in our time there. So thank you, we as a team were very appreciative and grateful for all of your hard work!
YWAM Sweden DTS
You guys are doing a great job in hosting teams! We as leaders felt well supported.
YWAM Montana DTS
You guys are doing an awesome job! I have never felt this taken care of on an outreach that I've led. Good job! (team photo above)
YWAM Denver DTS
Thanks again for your efficiency and organization. You are a model of an Outreach contact. Your reliability is comforting and it helps us focus on what really matters: MINISTRY, Instead of being insecure "if we will be picked up from the airport" or "if we will have ministry or a translator today"... Your service to the Lord is a refreshment to us as leaders! Also as an encouragement, I believe that your serving heart translates in attraction for more and more teams wanting to come serve the Lord in Thailand too. You are doing a great job! May God bless you for that!

YWAM Okinawa DTS
THANK YOU!!!!! That was one of the best outreaches I have ever been on!!! YWAM Thailand...you guys ROCK!!! Thank you AGAIN so much for your support!
YWAM Colorado Springs DTS
Thanks so much for everything! You guys ROCK!
YWAM Pismo Beach DTS
Your base is the most organized base I have ever come across, actually the most organized and helpful contacts I have ever had. Thank you for that!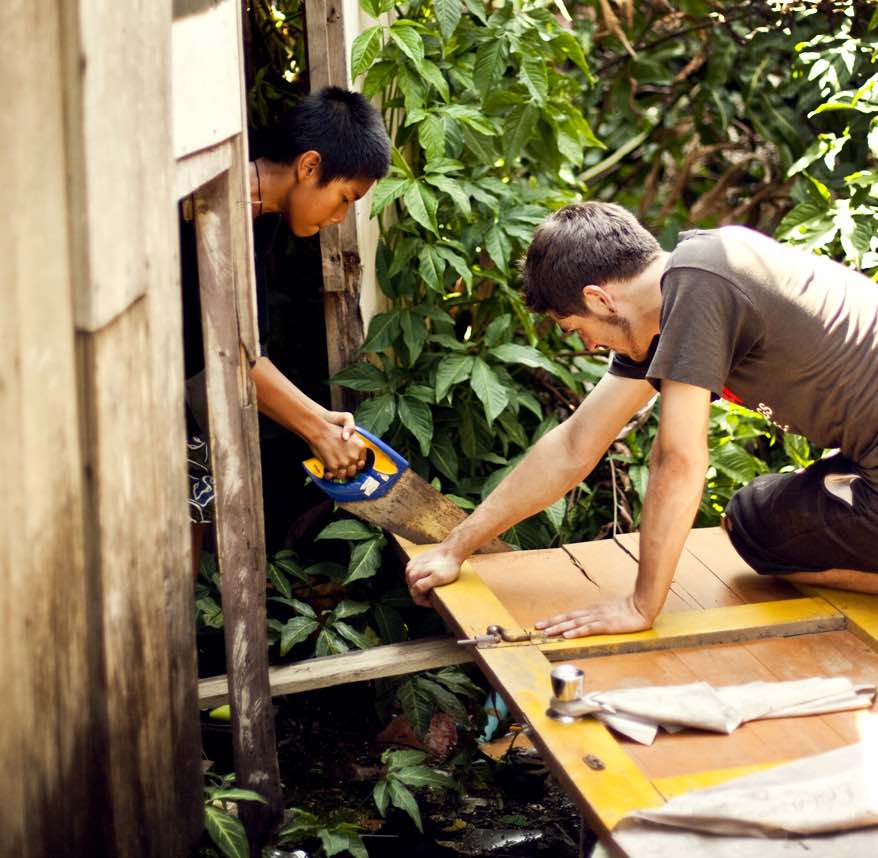 Outreach Information
Share