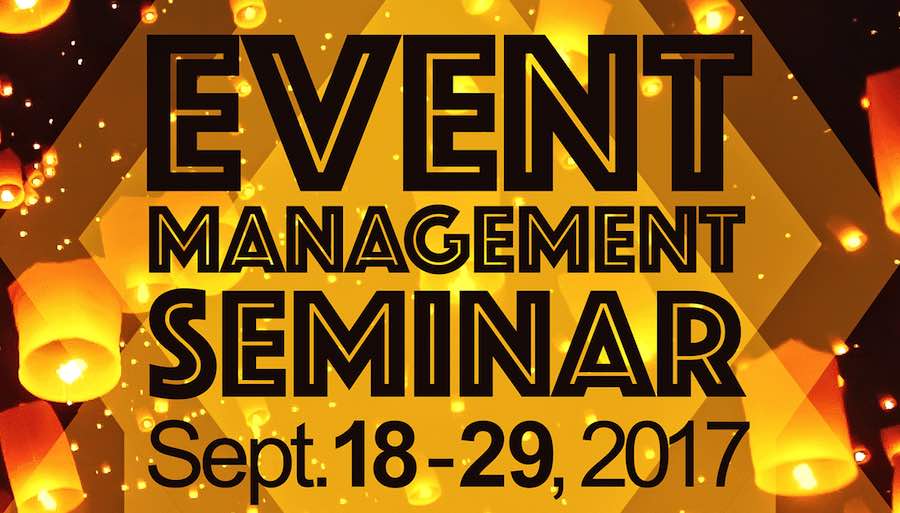 The Event Management Seminar is a special event that will be run in Thailand. This will be a good opportunity to learn how to organize an event, plan budgets & program, promotion, timeline, backstage and more. This seminar will be run by Julie Spence, U OF N. Dean for College of Art and Sport.
We want to train people with event management skills not just to run their own events but so they could be part of organizing components for the YWAM Together 2018 event, which will be held in Pattaya, Thailand September 3-7, 2018
Topics
Team building, ice breakers, strengths finder
Promotion, graphics, media
Budget, sponsorship, bookkeeping
Timeline, schedules, deadlines
Program, running sheets
Networking & databases
Tech & backstage management
Hospitality
Running an event
SWOT, debrief, evaluation and database closure
Trip to Pattaya
Julie Spence, International Dean for the College of Arts and Sports, pioneered the School of Event Management and the Event Management seminar in 2003. She has been involved in managing events for the past 30 years in Australia and around the world, including 4 Olympic arts outreaches. She has a passion for building a stage for Christian artists to share their talent and their message with the lost.
Dates
Seminar: Sept 18 - 29, 2017
Cost
Country A, B & C:
Need housing = 9,500 B  (includes housing & breakfast from September 17-29)
Don't need housing = 6,200 B
Both options include lunch and dinner Monday to Friday for the duration of the seminar (not provided on Saturday & Sunday).
Languages
Thai & English
Application form
Applications for the Event Management Seminar have now closed.
Prerequisites
Excel and Word skills preferred, laptop needed.
* No prior event training required.